DNA TESTING - WHICH COMPANY? WHICH TEST? BEST RESULTS FOR THE MONEY? - NEW PAGE Dec 2012, Feb 2013 update

CODES: P = MY PATERNAL LINE M = MY MATERNAL LINE
LEAVITT Families links and pages
Links to webpages, genealogies, records, photos, gravestones
compiling every descendant of John Leavitt of Hingham MA 1630s
and Thomas Leavitt of Hampton NH 1630s
with MANY descendants in Maine - free e-newsletter; email me
New Member benefits added June 2011 updates April 2013
M - Roland's LEAVITT FAMILY of Montville 1800-1829, Lincoln, Aroostook, Parkman, and Cambridge Maine 1843-, and points beyond - click above for Roland's Leavitt webpage of genealogy and photos, new May 2011
WALLS-Leavitt Family of Belfast, Montville, Searsmont, ... 1800- click above for Roland's Leavitt webpage of genealogy and photos, new May 2011, update 7/11
After buying 2 more books at a genealogy fair that I found I already had when I got home, I made time to create a book inventory of MY GENEALOGY LIBRARY. 4/26/2013 update - 9p
COPYRIGHT
I freely share my genealogy research, but ask that you NOT upload to any website that in turn sells that material on CD, or otherwise assumes that they have publishing rights. Thanks.
I am now the Publications Sales Manager for
THE MAINE GENEALOGICAL SOCIETY
(a volunteer position)
The Maine Genealogist back issues to 1983 - inquire
MAINE VITAL RECORDS & 1790 CENSUS BOOKS
DISCOUNT BOOK LIST w/ FREE BOOKS (Feb 2013 updates)
Not a member, but want these savings? Just Join us.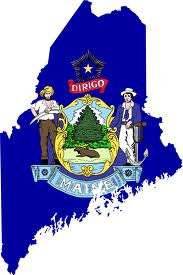 MAINE STATE ARCHIVES Marriage Index 1892-2009 & Death Index 1960-2009 - more complete than outside websites who copied it years ago.
MAINE & NH DATABASES ON NEHGS AmericanAncestors.org new 4/13
Transcribed Maine LEAVITT Births thru 1959, Marriages including "the missing years" thru 2009, and Deaths thru 2013 - available as a NALF member benefit.
- see Leavitt link above.


CAMBRIDGE MAINE webpage 1834-2009 175 years & Cemeteries 8/12 update

P&M ROBERT & MARY REYNOLDS of Boston 1630, to Maine New 2/2013 60p

P RHOADES Family of Winslow, Troy, Gardiner ME 8/11 update
HAPPY 400th BIRTHDAY - HENRY RHODES of Lynn b 1608
P IN MEMORIAM
MARION BOUDWAY RHOADES 1911-2008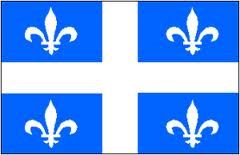 P BOARDWAY-Boudway-Boadway-Budway Family of Orono ME 1852-
Now with it's own webpages with photos and newsletter
5/3/11 update with printout on John Boudway page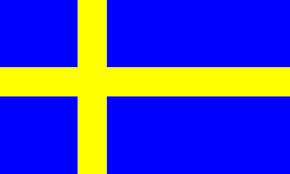 P MY SWEDEN FAMILIES
PETERSON family of Marstrand Sweden 5/3/11 update with printout on John Boudway page.
Photos and own webpage coming soon.

M STINNEFORD FAMILY of Wells ME 1800- 12/2011 update
P FLAGG Family of Northport & Belmont ME 1800- major update 5/2012
P BRIGGS Family of Northport & Belmont ME 1800- new 11/10
P FRENCH Family of Belfast Maine 1790- new 11/10
P My HALLOWELL Family of Kennebec Co Maine 1780- new 12/2012 17p
M MORGRAGE-MORGRIDGE Family of Kittery ME 1600s new 9/09 which was 23p; 7/2011 update is 65p plus index. Lots more to input, but check it out.
M SAFFORD Family of Dexter ME 1800 new 9/09 which was 7p; expanded 7/2011 to 21p; expanded 2/2013 to 45p.
And my wife's families:
HARRIS & BUCKNAM Family of Groveton NH - 8/2012 update
OAKES Family of Nova Scotia - 12/09 update
POIRIER Family of PEI to Ipswich MA - 4/2011 update 8p
A Memorial to Our Little Boy
GRISWOLD POIRIER 1996-2009

Photos, Cemeteries of above families coming soon. See Cemetery listings above.
History & Listing of Universalist & Unitarian Ministers in Maine
Universalism was once Maine's largest denomination in the 1800s, with a church in nearly every town, based on their good news of Universal Salvation, and God was too good to create a hell for his children (except for what they create themselves). Then other churches stopped preaching the bad news of hellfire and damnation, and took up the Universalist message. Take note of ministers on old marriage records and see what churches your ancestors belonged to. 5/11 update is now over 800.
ROLAND RHOADES - Links to my favorite groups
(Life memberships, if offered, make life easier, not having to remember to mail dues every year)
Member: Maine Genealogical Society #1151 & various chapters
especially Taconnett Falls Library chapter with their annual FREE Genealogy Fair
and Greater Portland Chapter

Maine Mayflower Society #49125 Life Member
- Pilgrim Edward Doty Society #1878 Life Member
- Pilgrim Stephen Hopkins Society #263 Life Member
- Pilgrim Isaac Allerton Society Charter Member #17

Maine Old Cemeteries Association Life Member
Maine Historical Society
Dexter Maine Historical Society
Essex Society of Genealogists (MA) #412
Sons & Daughters of the First Settlers of Newbury MA Life member
New England Historic Genealogical Society free e-newsletter
National Association of Leavitt Families see above, Life Member & Genealogist
Reynolds Family Association #2069 - new website, re-established in 2013.
French Family Association - [the surname] founding member
Godfrey Memorial Library - genealogy internet research
Ancestry.com - sign up for their FREE e-newsletter
GenealogyBank.com - old newspapers & more
FAMILYSEARCH.ORG - FREE site for research
Other links of interest:
Political Ramblings updated Spring 2008 (too busy)
"War is a violent response to complex issues, by simple minds."

Thank you to our Sponsor for paying the expenses
of presenting this website for you
Please patronize this genealogist:
click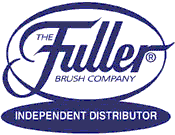 here
Fuller Brush - Downeast Winning Team
Discount Pricing - Nationwide Mailorder Service
Now Hiring Nationwide: Distributorship Opportunities & Training - free website

Try Carbonite Home for Free & get 2 BONUS months when you subscribe.
With Carbonite Home, you get simple, secure and affordable online backup for all of your irreplaceable computer files, like photos, music, spreadsheets and more. Once installed, your files will be backed up automatically to the cloud, so you can rest easy knowing your files are safe.

Your own genealogy website from Bizland, like me. Free trial.
(use this link, and this genealogist gets a referral fee. Thanks - Roland Rhoades.)